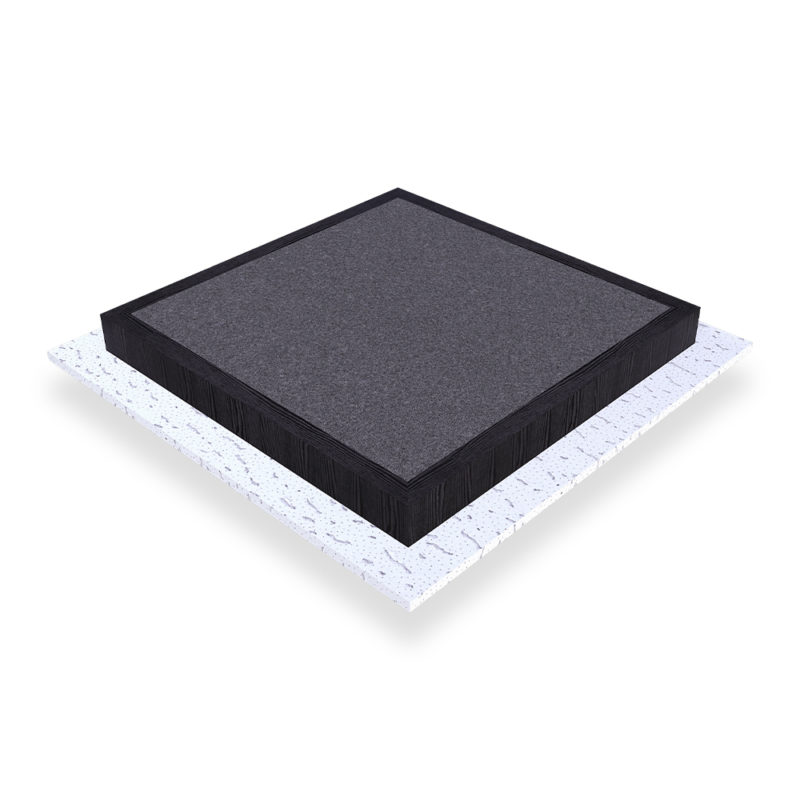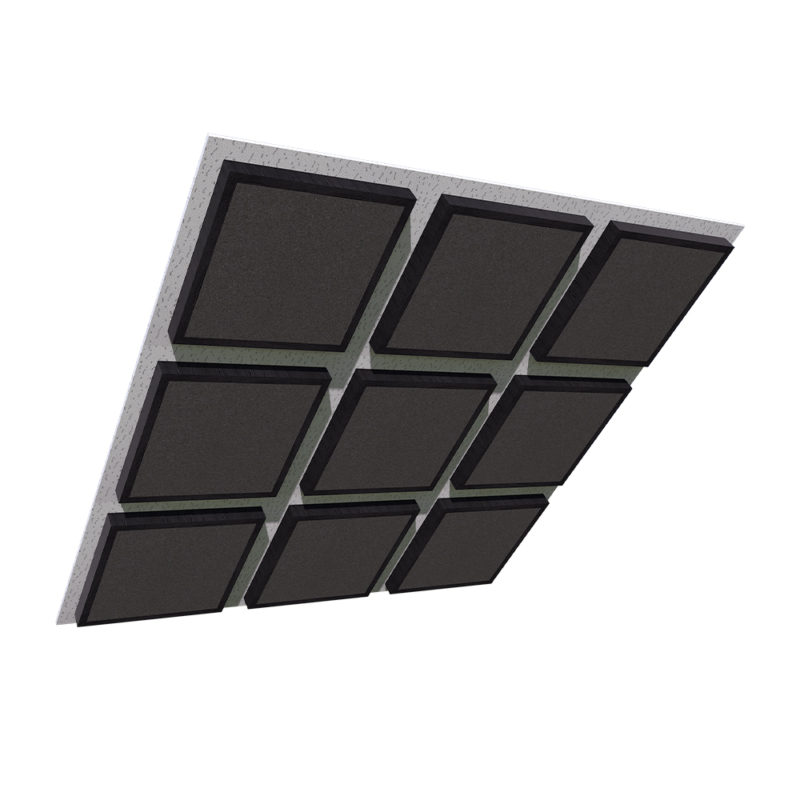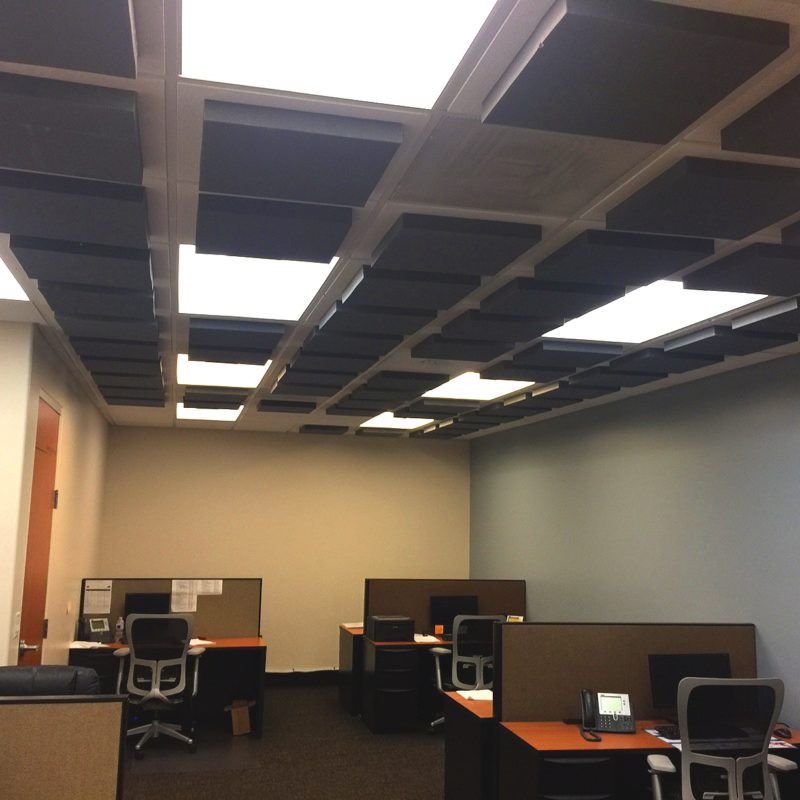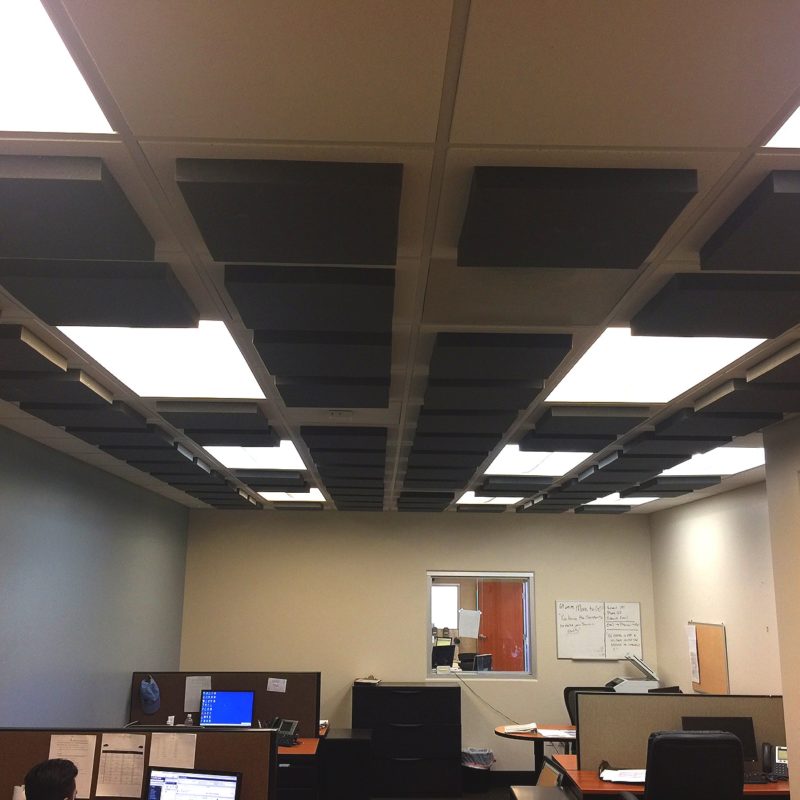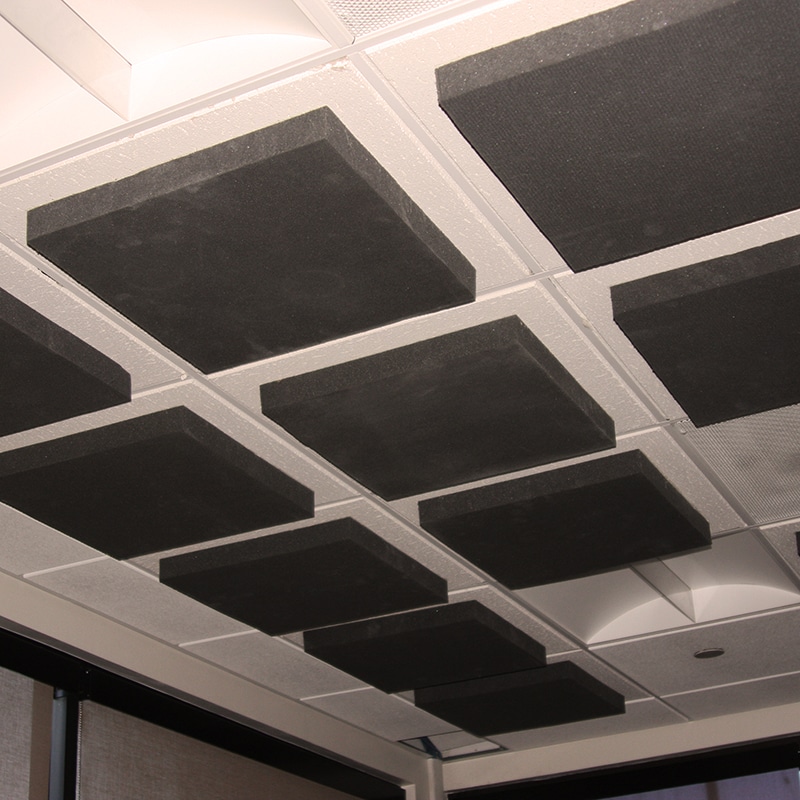 Suspended Ceiling Foam Tile
$60.00 – $100.00
Suspended ceiling tiles are typically compressed powders and fabrics. There thickness is at 1/2″ so between the tile composition and the small thickness, absorbent coefficients below 500 Hz. are hard to come by.
Frequencies below 500 Hz. are where our vocals lie in frequency response. In fact, male human vocals can start as low as 100 Hz. This is the reason why a standard ceiling tile provides little assistance when you get a room full of people.
To keep the look strength, rigidity, and cost of the Armstrong ceiling tile for suspended ceilings, we have taken the standard and decades tested 1/2″ acoustic ceiling tile and added our proprietary 2″ foam technology. We center a 18″ x 2″ x 18″ piece of our 2″ thick foam on the 24″ x 1/2″ x 24″ Armstrong white ceiling tile. Foam is grey and Armstrong tile provides the white 3″ recessed border. Ceiling tiles come in 24″ x 24″ or 24″ x 48″
These units have special handling and shipping requirements, due to their weight and size. Please call us on 520-392-9486 or click HERE to contact us so we can assist you further.
Additional information
| | |
| --- | --- |
| Dimensions | N/A |
| Size | 24" x 24", 24" x 48" |