We have updated this blog since its original posting to include new information and thinking in regards to why egg cartons cannot be used as diffusers or absorbers, this update occurred on 12/10/19.
In a recent hangout, I was asked why egg cartons cannot be used as diffusers or absorbers. The gentleman asking said that a professor at his college has suggested they could and then went on to explain that his room was used mainly for voice and that the microphone was located close to a wall. The below video and transcript provide my answer to these points.
Do They Make The Sound Better?
Well, I don't know why you would put a microphone against the wall in a high-pressure area, that's not advisable. Alright, secondly when you say egg cartons will create better sound, what does better mean? If I was sitting in a classroom I'd raise my hand and say "Professor what does better mean?" Okay, what does an egg carton do to make them sound better? Absolutely nothing, absolutely nothing, so let's get rid of these myths and it's not a sound absorption technology.
Egg Cartons
Styrofoam
Cardboard  or Styrofoam? The Answer: Neither 
Most egg cartons I see are made out of Styrofoam or cardboard. If you want to look up the absorption coefficients of Styrofoam and cardboard, I'm sure they're available on the internet. You know you'll see that they're almost zero. Absorption requires a depth or thickness of materials. You must have a minimum depth of 1/2″ – 2″ to have any chance of absorbing energy at any frequency. We manufacture our foam technology. We manufacture it in 1/4″, 1/2″, 1″, and 2″ thicknesses. They all absorb energy. The thicker the foam the lower the frequency the foam starts absorbing at. Styrofoam and cardboard lack the depth to create any absorption. They also lack the technology.
Studio Pro Foam: https://acousticfields.com/product/acoustic-foam/
Air Flow 
Absorption for middle and high frequencies works from airflow. You must have air flow or molecular velocity across the surface area of the material. Once you have airflow across the material, you must have the proper cell structure in the material itself. Cardboard and Styrofoam are dense materials. They lack the cell structure to allow for absorption to occur. Air flows across the surface area of the material and then enters the porous material with open cells. The air goes into the open cells and moves around within the cells. When it moves around within the cells, friction occurs and this friction produces heat. Heat is an energy transformation and with this energy change, we have absorption occurring.
It Is Not a Diffuser 
Is it a diffuser? No, if it is, okay let's just assume that it is a diffuser, it's a diffuser of one frequency. Because all the well depths where the eggs go are the same so you have the same frequency being diffused, that's no good. You need a wide range of frequencies that are diffused. Why would you want one frequency coming back at you all the time through diffusion? You wouldn't, so egg cartons are a waste of time.
Quadratic Diffusion: https://acousticfields.com/product-category/sound-diffusion/qd-series/
What Is Diffusion?
Diffusion is a technology that has a frequency response, requires a certain distance to operate and requires a certain amount of surface area coverage to do its job. It is a scientific instrument that can when designed correctly make surface areas acoustically disappear. You have two choices for minimizes reflections. You have absorption and diffusion. Diffusion minimizes the impact of the reflection and spreads it out in a fan-like array across the room surface area.
Foam is the Better Option 
Use foam if you're on a budget and you need to manage middle and high-frequency reflections and reverberation times in your room, use foam. Foam is very economical, it's very cheap, it doesn't look bad, it's easy to install and it will get you a lot more acoustical benefits than egg cartons. Save the egg cartons for the refrigerator. Use quadratic diffusion for your diffusion needs. It is the only true diffusion system that is predictable and consistent in its performance and it will produce the 5 requirements of a diffused sound field.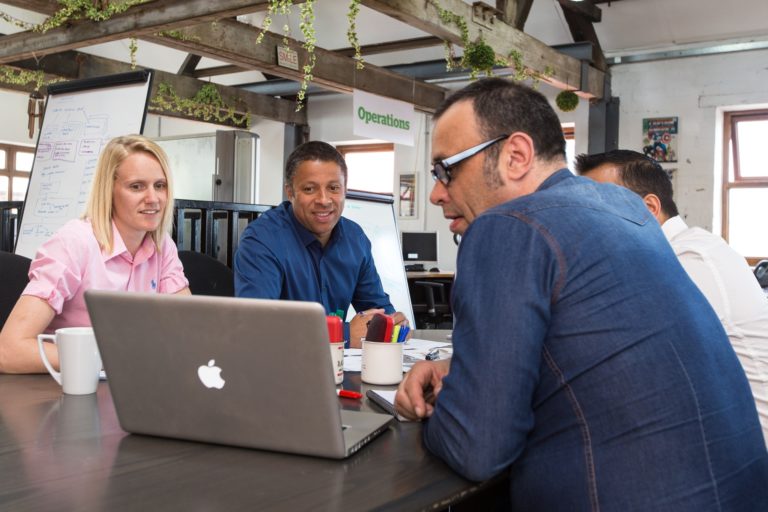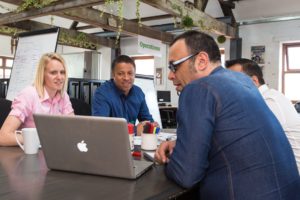 Learn More About Us At Acoustic Fields: https://acousticfields.com/about/
In Summary
If you would like to learn more about why egg cartons don't make good diffusers or absorbers please sign up for my free videos and ebook by joining the mailing list here. I send room tuning tips and things for you to test in your room every Wednesday. They are easy to follow and really help you enjoy more of your music. And if you would like your room acoustic issues analysed for free by me then please fill in the form here and I will be happy to take a look for you.
Thanks and speak soon
Dennis