All In One
DIY Build Plans Bundle
Build your own acoustic treatment with detailed instructions by Dennis Foley
Want to mix without second guessing what you're hearing?
Then our All In One DIY Build Plans Bundle is for you!
The Best Acoustic Treatment Technologies:
Time Tested And Proven
Are your church congregation struggling to hear clearly the spoken word from the pulpit? Are the pupils in your classrooms struggling to hear what the teacher is saying? Then our all in one DIY Build Plan package is for you! In this very special offer we are giving you 7 exclusive DIY build plans for only $59 (NOT $309.65)! In addition, chief acoustics engineer Dennis Foley will provide a professional 30 min. acoustical consultation to address the special needs of your room and usage. Scroll down to see the full list of benefits of this one time deal.
DIY Bass Absorber Build Plans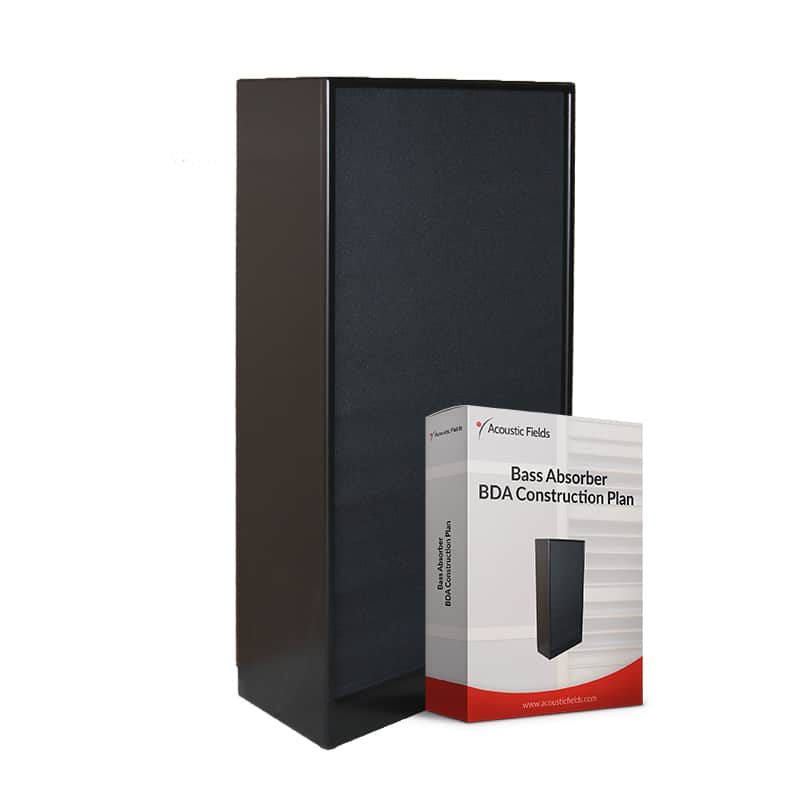 With the DIY Bass Absorber – BDA Broadband Diaphragmatic Absorber plans you can actually build enough low frequency absorption units to tame your room modes without breaking the bank. These plans are lab tested to work at high rates and levels of absorption. The BDA is a powerful, low frequency, absorber that absorbs energy from 40 Hz. – 400 Hz. In fact you get 75% of the performance of our production units, which cost over $1,000 each.
This technology is used by professional recording studio builders when they build a recording studio from the ground up and now you have the blueprints to their design. Once and for all you can have the low frequency attack and decay in each and every note of your bass and drums and for the first time you will able to actually treat your room with your own units that bring all of this to life.
Read more about the DIY Bass Absorber Build Plans
All The Diffusion You'll Ever Need
DIY Quadratic Diffuser Build Plans Package
Proper room diffusion is not an option, it is a necessity! Poor diffusion is a room distortion that is present in all rooms both small and large. In fact, it is one of four main acoustical distortions found in your room right now. Diffusion technology is a must in all listening, home theater, and professional recording studios. Now, you have the ability to build your own diffusion technologies. Not just any type of diffusion, but quadratic diffusion which is the most time tested and proven method of diffusion used by professional recording studio builders for years the world over.
This All In One DIY Build Plans Bundle includes DIY constructions plans for our QD-7, QD-11, QD-13, QD-17 and QD-23 Quadratic Sound Diffusers!
Frequency Response for each unit:
QD 7 Frequency Response = 850 Hz. – 3,400 Hz.
QD 11 Frequency Response = 375 Hz. – 3,400 Hz.
QD 13 Frequency Response = 280 Hz. – 3,400 Hz.
QD 17 Frequency Response = 225 Hz. – 3,450 Hz.
QD 23 Frequency Response = 185 Hz. – 3,450 Hz.
Read more about the QD Build Plans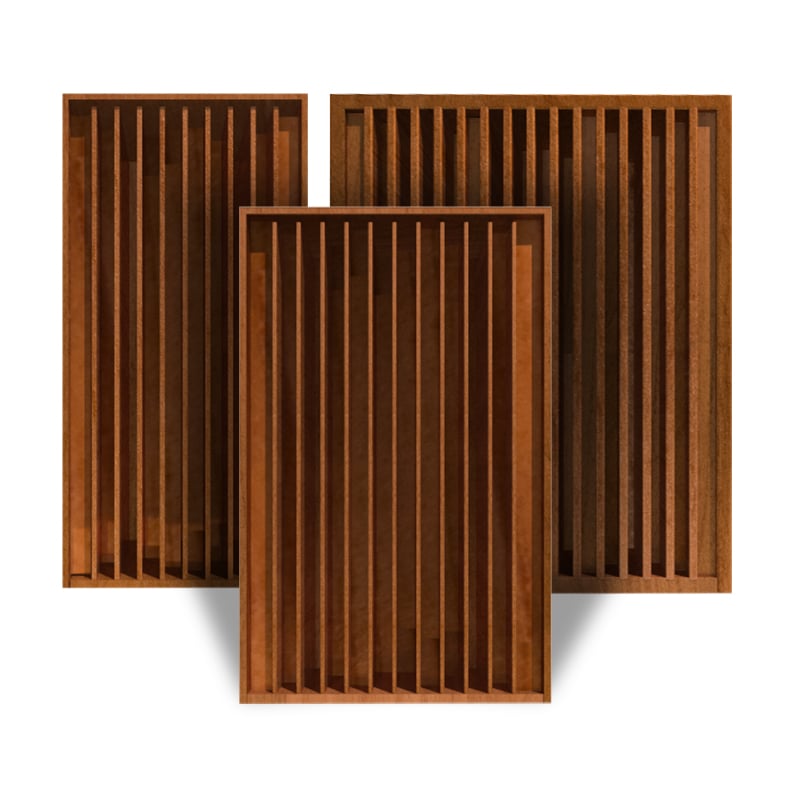 The Best Acoustic Foam Panels
DIY Acoustic Panel Build Plans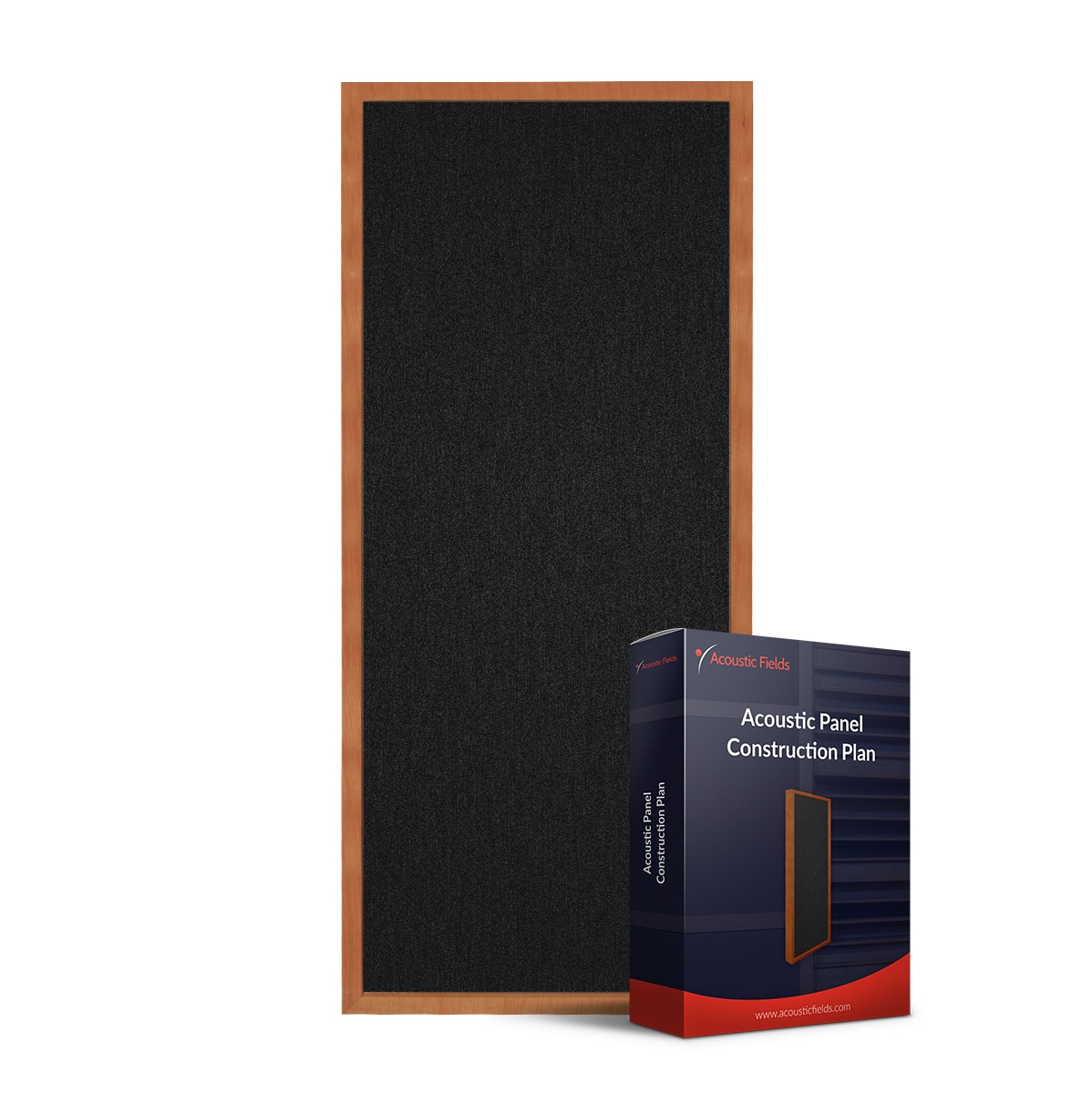 With our DIY Acoustic Panels you will have a functioning piece of acoustical furniture for your home theater, personal listening room, or professional recording studio. You will have a foam cabinet that will house your sound absorbing needs but will also add to the overall well balanced look of your studio or listening room. You will be able to create a piece of furniture that has a real wood stain to match the wood stain and finish on your speakers. You will enjoy a foam cabinet that has the correct absorption rate and level for your particular rooms needs and not some generic, one size fits all box, which never will.
The DIY acoustic panels are full build drawings for any acoustical foam to be inserted inside the box. The foam of your choice goes into the box and an acoustically transparent fabric goes across the face. Acoustic Fields can provide you with foam pre-cut to fit your box and the acoustically transparent fabric which is available in over 38 different colors.
We have three thicknesses you can choose from depending on your sound absorption requirements. Our foams go from 125 Hz. – 7,500 Hz. Add them to your shopping cart by visiting our Acoustic Foam page here. If you buy our foam as well as our DIY Acoustic Panels you will end up with a component that is equal in acoustic importance to your amplifier and speaker.
Read more about the DIY Acoustic Panel Plans
BONUS: Professional 30 Min. Consultation
Professional Acoustic Consultation
What is the best material to build the DIY sound diffusers? Where do I position the acoustic foam panels I just built? How many BDA units do I need for my room size and volume to have a balanced acoustical image? Those and other questions might come up during or after the construction process and with our professional acoustic consultation, you will get answers to all those questions!
Simply submit your room specifications through our online form and attach additional images, sketches or videos if you like. In the next step, chief acoustics engineer Dennis Foley himself will take a look at your recording studio, live venue, church, vocal room, two channel room, control room, home theater or any other music rooms and tell you exactly what type, amount and position of acoustic treatment you'll need for your particular usage and setup.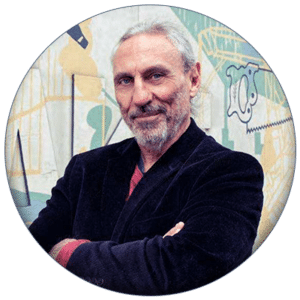 Extra: 3 Exclusive eBooks
eBook Series on Room Acoustics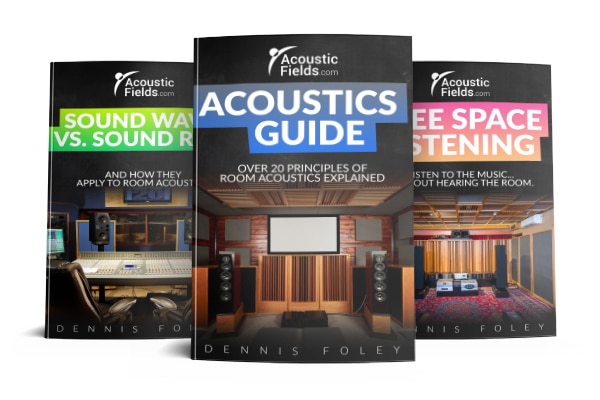 In our 3 part eBook series we will explain and go over several principles of room acoustics and how to practically implement them in your room setting. With many illustrations and graphics, you will be able to understand the underlying principles of room acoustics which will help you to get a properly treated room.
The graphics in these eBooks illustrate complex physical properties that must be understood in order to facilitate a next level of understanding that is required in any audio room build. First, read the text for overall comprehension and understanding. Secondly, study the graphic as a symbol or representation of the text. Together they will serve you well is your understanding of the physical science relationships that are critical in all small room audio applications.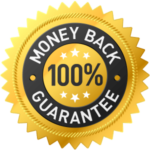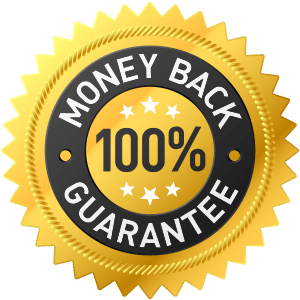 We stand 100% behind our product performance levels so we are happy to offer a 100% Money Back Guarantee if you are unhappy with the performance results, for any reason.

What's Included?
Included in this deal:
– 1 x DIY Bass Absorber Build Plans
– 1 x DIY Acoustic Panel Build Plans
– 5 x DIY Quadratic Diffuser Build Plans (prime numbers 7, 11, 13, 17, 23)
– 1 x Professional 30 min. Acoustic Consultation with Dennis Foley
– 3 eBook Series ("Acoustics Guide", "Free Space Listening" & "Sound Waves vs Sound Rays")
How Can I Get A Refund?
Contact us through our contact form and purchase details on acousticfields.com. We'll be happy to refund 100% of your purchase price.
How Can I Claim My Personal Consultation?
After payment you will receive an email containing all your DIY plan download links along a PDF which contains all the information in order to claim your personal consultation. In short, you will submit your room specifications through an online form. In the next step you can select a free time slot to speak with chief acoustics engineer Dennis Foley.
What Are The Payment Options? Are They Safe?
We use Stripe (https://stripe.com) as our payment gate which means you can easily make your purchase using any credit card. Stripe provides state of the art encryption technologies to make sure your credit card details are 100% safe. Stripe has been audited by a PCI-certified auditor and is certified to PCI Service Provider Level 1. This is the most stringent level of certification available in the payments industry.
Can You Assist Me During The Process?
Absolutely! If you need any assistance during the build process you can send us an email or schedule a time to talk with chief acoustics engineer Dennis Foley.
I Have Another Question. Where Do I Have It Answered?
Please contact us directly at info@acousticfields.com and we'll be happy to answer your questions.