Joe's Garage Los Angeles, CA
Building an audio room to make your living in is an LA thing. Using an existing 2 – car garage is another LA thing. We had neighbors both sides at 8′. Residential street 6′ away. Must be really, really, really quiet. Must achieve maximum noise isolation in existing 2″ x 4″ frame. How do we do the shell? How do we do the treatment? How much noise will we be producing inside the garage? We don't want to hear them and I am certain they do not want to hear us mixing.
Continuity of Density Throughout All Surfaces
We used the existing frame for the shell. It wasn't much to work with at 2″ x 4″ wood frame, but no budget to re frame with a larger thickness. We had to maximize the STC value within that 3 1/2″ frame space. We used a series of different materials with different densities. All materials were damped with limp mass material sandwiched between each layer. Seven materials within 3 1/2″ space. Load at 25 lbs. / sq . ft. Additional bracing was specified to manage the new load.
Treatment was next with an emphasize on low frequency management. Our Absorber Wall, carbon technology was inserted within the stud spaces to manage a + 12 dB bump below 100 Hz. The interior treatment room was framed out with 2′ x 12″ studs on all four walls and ceiling. Our carbon filters were then inserted at the correct depth to manage the level and amplitude of low frequencies in every part of the room including the ceiling. Watch the construction video to see the Absorber Wall process.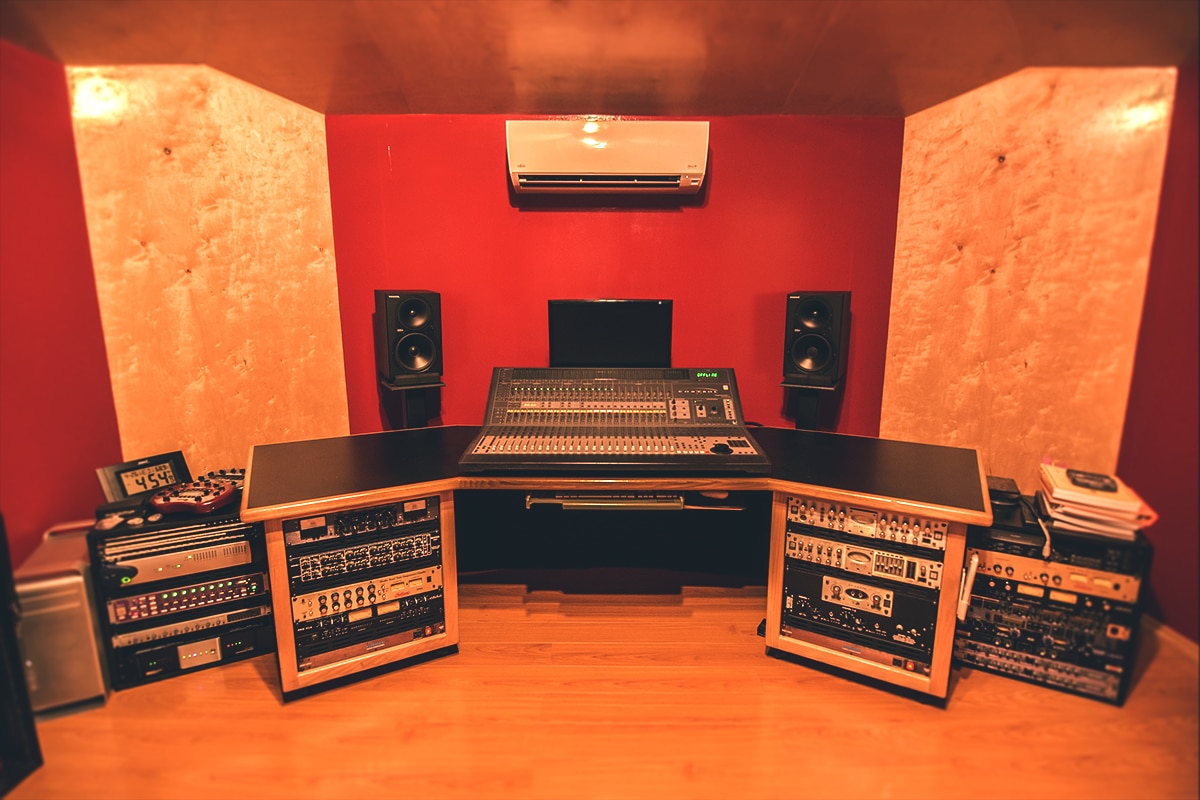 Emphasize on Low Frequency Management
Now, we had to finish the interior surface area with a material that looked good and had the proper density to insure that each diaphragmatic absorber in between each stud space performed at its intended rate and level of absorption. Plywood was our choice. Not just regular plywood but a grade "A" veneer that we could paint or seal with clear coat.
The best door in an audio room is no door at all. The goal is always a continuity of density throughout the room boundary surfaces. Placing a door inside the wall that lacks the density of the rest of the wall is a recipe for leakage of room sound out and outside noise in. Lets just open the wall itself and keep our density equal. The added plus is a 12″ thick door.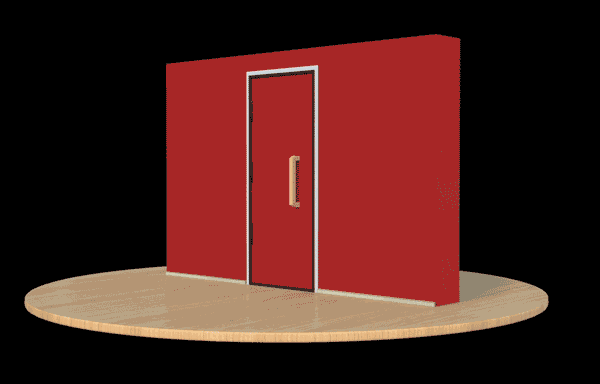 Activated Carbon
Absorber Studio Door
Sound is like water. It will find the weakest spot and go through. With audio room wall density or mass, it is all about consistency. If there is a place in the wall that has less density, this will be our leak. Doors and their materials are different densities than the walls. If you use the existing wall construction and density, you eliminate this worry. We take the wall itself with our carbon technology and make it a door. Yes, it is heavy but with good hinges, you can open it with one finger. This wall / door is 12″ thick and weighs 750 lbs.
All audio rooms require noise and treatment design. Noise from outside/in, inside/out. Treatment using diffusion and absorption. Noise frequencies and amplitudes must be measured and quantified. You must know what you are fighting with. The shell or barrier must be designed to fight back against inside and outside noise issues. You must build the correct wall. We use two separate structures each on its own foundation.
This minimizes noise transmission from air born and structure. A multiple layered barrier approach with materials and densities arranged to isolate the measured frequency and amplitudes of all inside and outside noise is installed in the external barrier shell. Inside low, middle, and high frequency absorption handled by our 2″ x 12″ frame. All absorption is built into the structure so all studio space is available.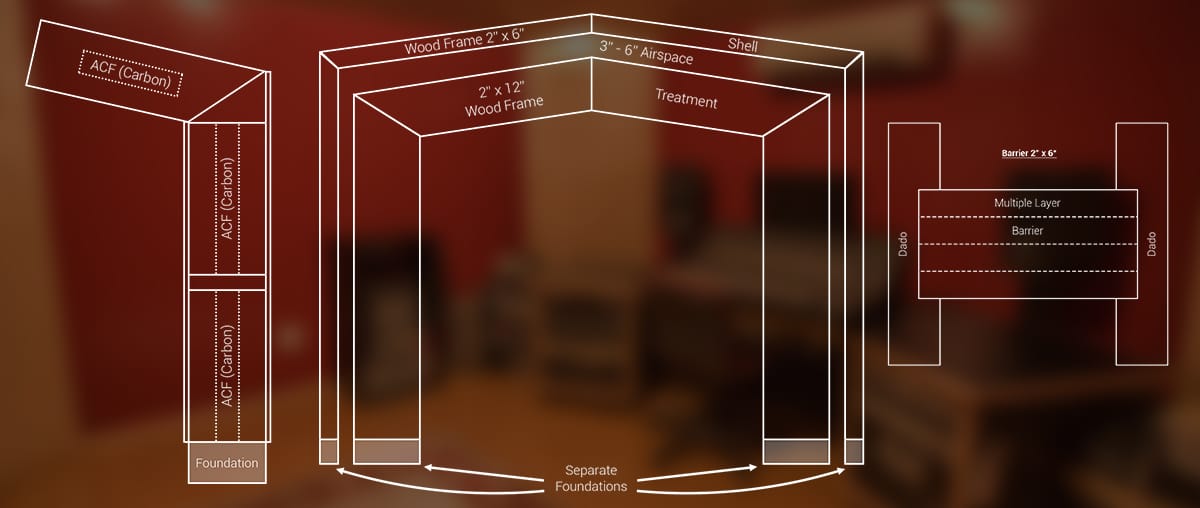 QDA Quadratic Diffuser Absorber Series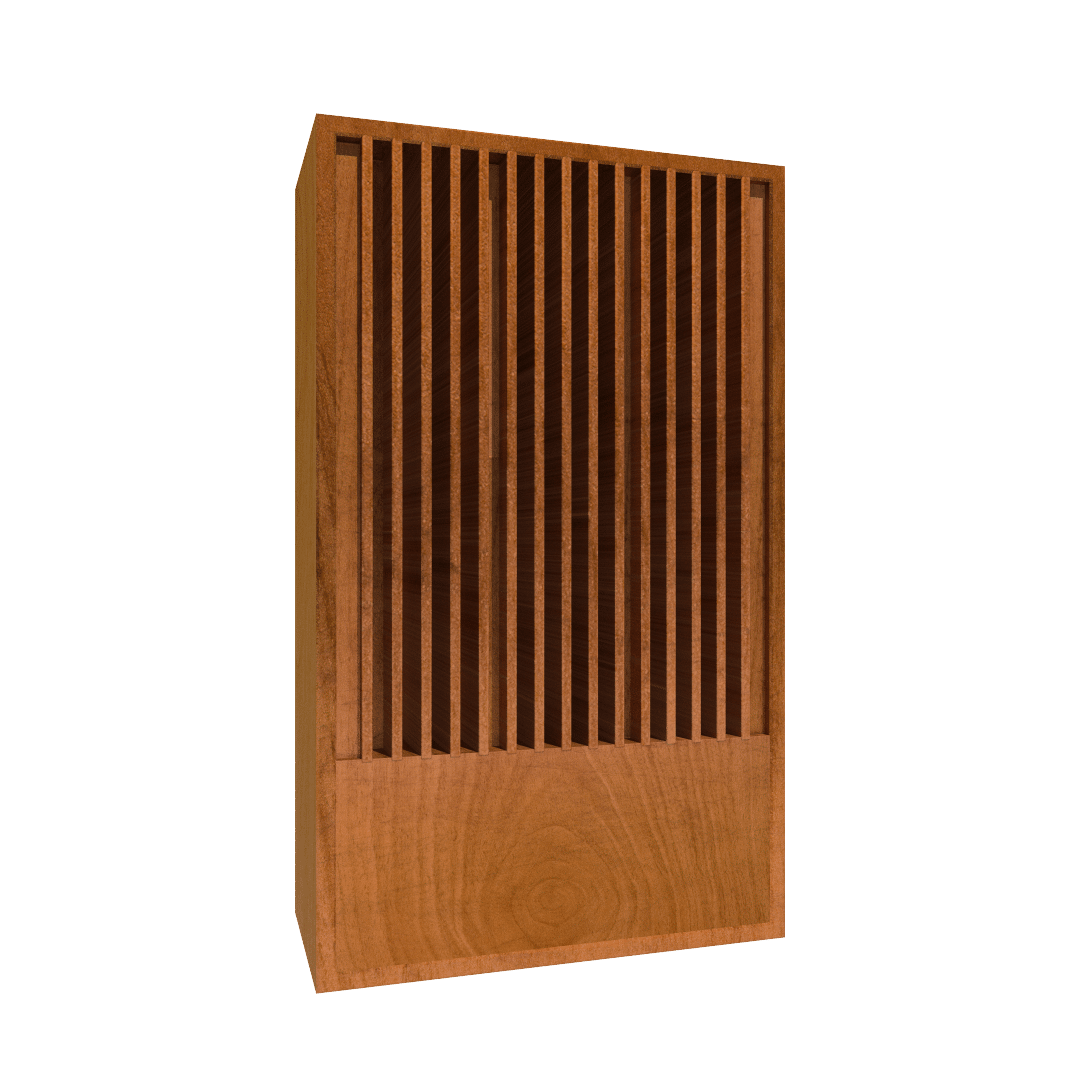 Our QDA units are two units within one. First, a quadratic diffuser based upon prime number 7, 11, 13, 17 or 23. Inside the quadratic diffuser is our activated carbon broadband low frequency absorber.
ACDA-10 Activated Carbon
Diaphragmatic Absorber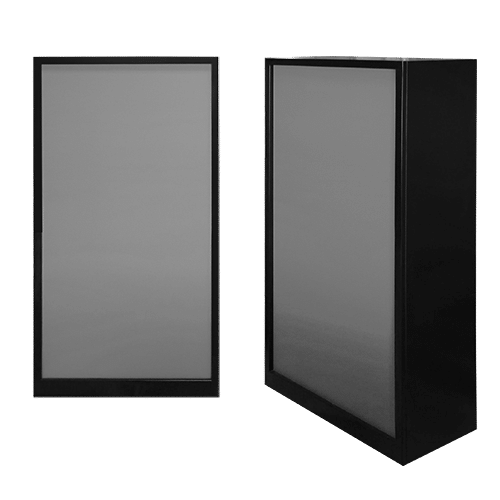 The ACDA-10 is our flagship, activated carbon, broadband, diaphragmatic absorber with low frequency absorption from 30 Hz. – 200 Hz. The face of the unit can be used to support one of our foam absorber thicknesses.
ACDA-12 Activated Carbon
Diaphragmatic Absorber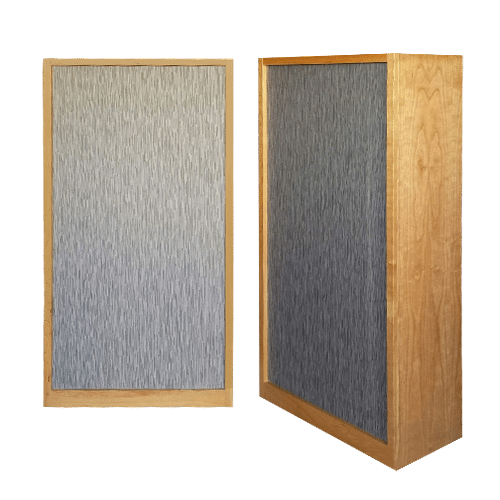 The ACDA-12 is our activated carbon, diaphragmatic absorber with low frequency absorption from 30 Hz. – 50 Hz. It is the most powerful low-frequency absorber ever created.
Joey has been a professional recording engineer, producer, and drummer for almost two decades. He owns The Sound Salon recording studio on Sunset Boulevard in Hollywood, currently offering in-house production services (tracking, editing, mixing, mastering) as well as a host of services online. Joe worked with some of the biggest names in the business (see full credit list at www.thesoundsalon.com).