Acoustic Design Project
Acoustic Fields's
Gift To Yuval
While searching for a space for a research center in Nashville, I noticed issues with the drummers in the live music bars. The good drummers I know all started playing at a young age and dedicated years to practice. I received a call from Maya, Yuval's mother, who told me about her daughter's passion for drumming. Despite budget constraints, I sent them our Drum Platform and Foam Ladders to help create a new room sound that would keep Yuval motivated and encouraged in her drumming journey.
Nashville's Music Scene: Great Vocals and Guitars, But Drummers Fall Short.
I was in Nashville looking for space for a new research center. I walked down Broadway, which is the street where all the clubs are on. It is row after row of bars that have live music. They all have live music. It is usually a single guitar player / singer or small 4 – 6 member band. We have voice, guitar, bass and the largest energy source is the drums. I walked from club to club outside on the sidewalk. I would occasionally pause when I heard something that I liked and caught my sonic attention. Most of the time, I kept walking. The singers all stayed within that country western tonal range and after walking down past many clubs, vocals all seemed to sound the same. I also did not hear one drummer in over 20 that caught my attention.
There were many issues at the core of all of this but suffice it to say the vocalist and guitar players were much better than the drummers. Most played too loud, could not stay in time, and had no tone which was made worse by the horrible venues they were forced to play within. Most had glass windows and doors for the wall directly behind the artists. Not a good acoustical start even for a live venue. I walked in a few bars to see if things sounded better in the inside of the club. One could think of it as on axis and off axis listening. It was better to stay outside. Measured pressure levels exceeded 120 dB SPL in some clubs. The drummers contributed much to this high pressure output. It was more noisy than music.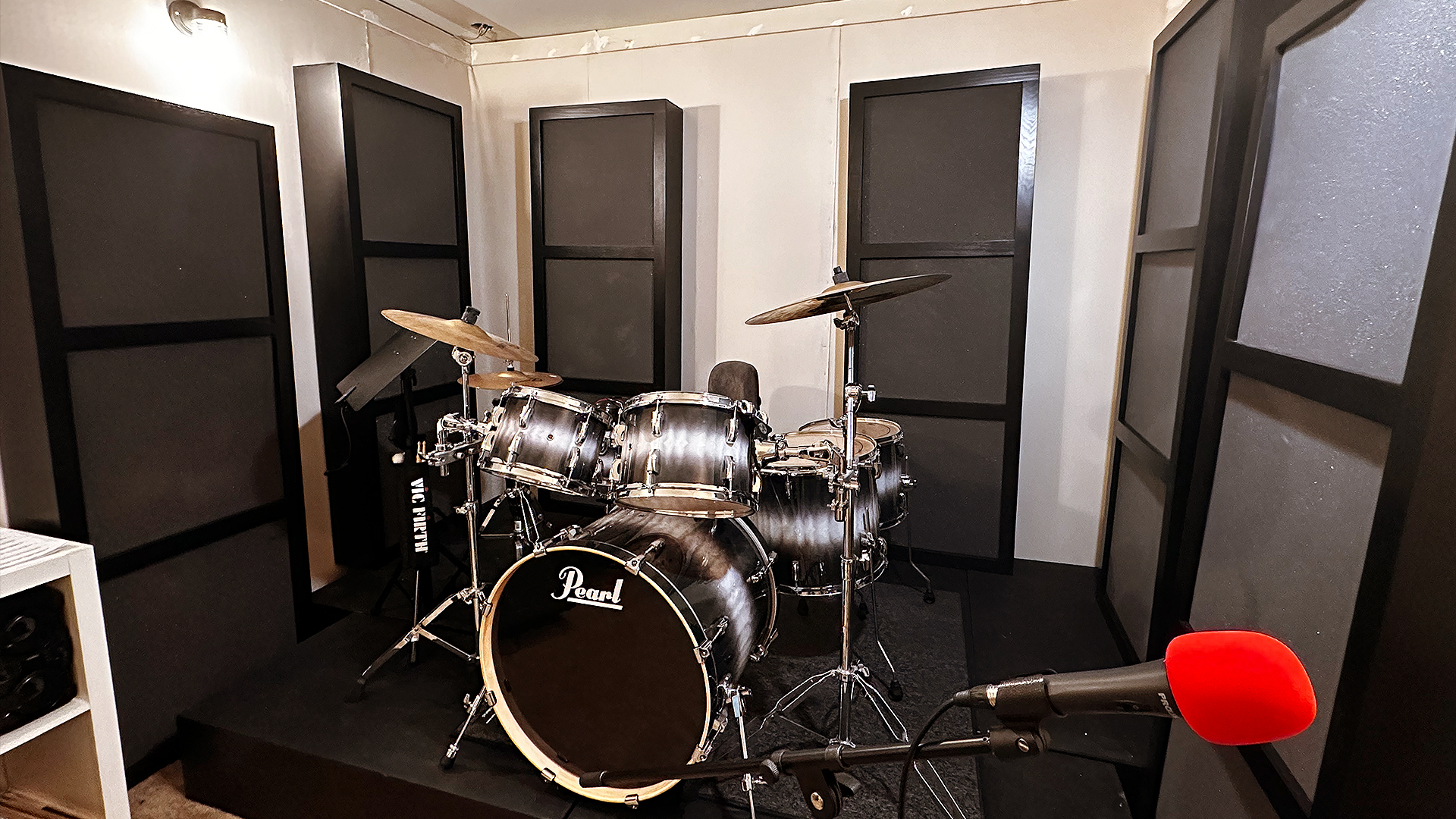 Encouraging Young Drummers: A Story of Support and Dedication.
I went back to my hotel and sat down thinking that all the good drummers I know and there are many,all started playing at a young age. Most started at age 8 – 12 years old and these guys are great players. Much better and in most cases younger than what I saw in Nashville. Drummers take time and energy in order to form correctly. A good drummer starts with some talent. However, only time well practiced produces results. It takes many years and a dedication to practice that must be all consuming. One must start young and grow into drumming. Form plus substance equals essence. The next day in my office, I received a call from Maya, Yuval's mother.
She told me about her daughter who was a drummer. She told me about the room they wanted to create for her. She also told me how she wanted to treat the room. Unfortunately, our technology was not in her budget even with a DIY approach. I thought about my experience in Nashville as I walked from club to club on Broadway. I thought about drummers and drumming. I thought about 12 year old Yuval. I sent her our Drum Platform and 8 of our Foam Ladders. I tuned the platform to her space requirements. I am hopeful her new room sound will keep her motivated and encouraged. Someday she can go to Nashville and teach drumming.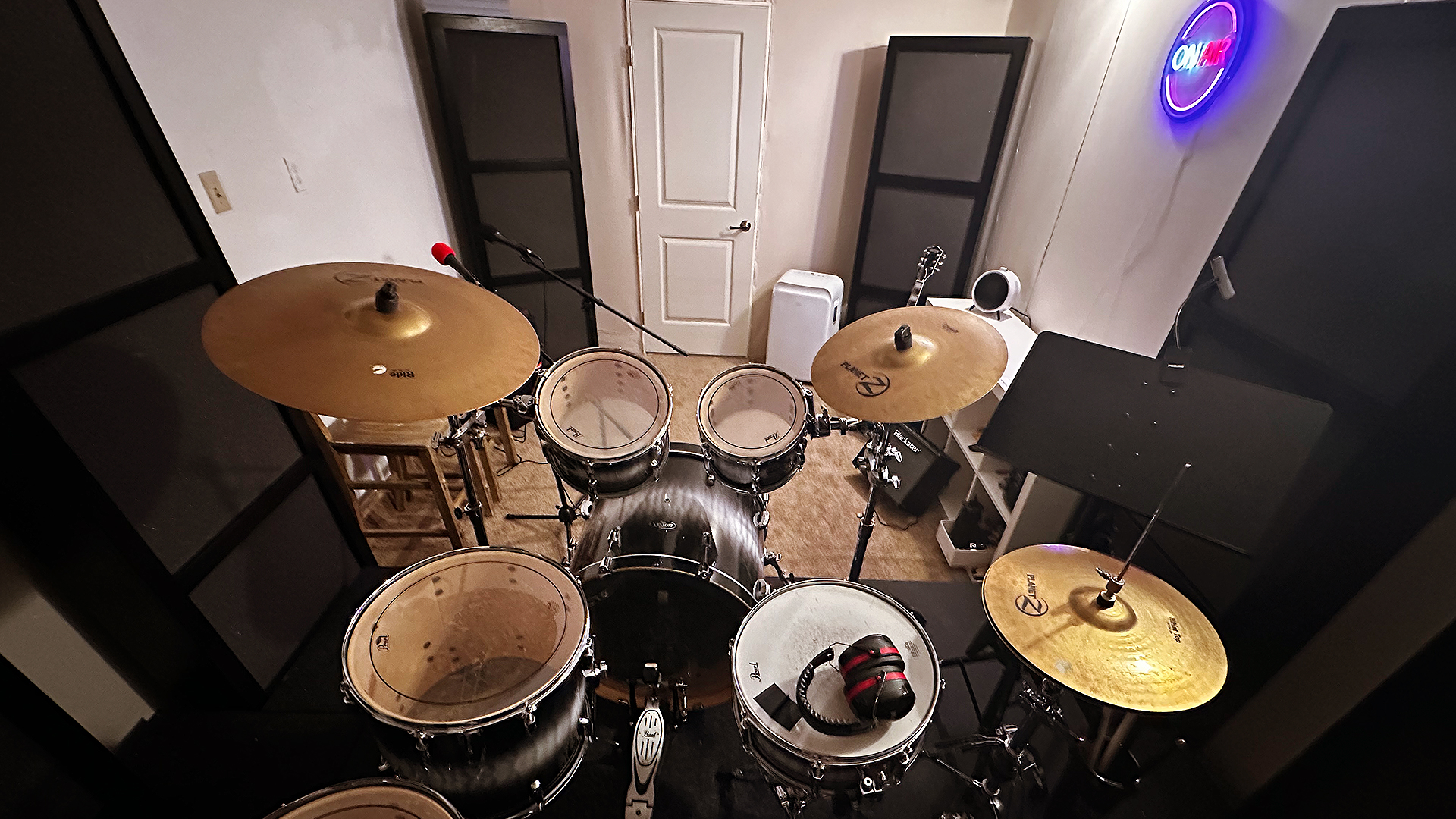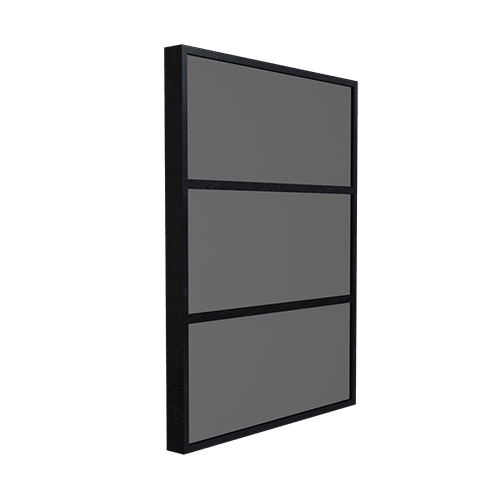 To manage wall reflections in big rooms, you need products with lots of surface area that allow air to flow on both sides. This reduces the number of units needed. Our foam ladder is a wooden frame surrounding our 2″ thick foam sheets, measuring 57″ x 3″ x 77″. Mounting hardware is included.
Find out more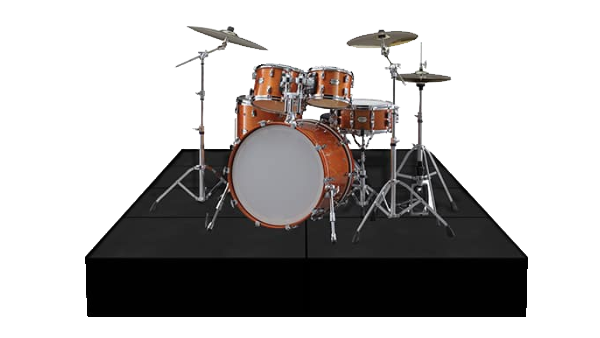 The CDP (Carbon Drum Platform) is a drum platform which uses our carbon diaphragmatic technology to absorb the lower frequency energy from the kick and tom drum all the way up to the snare. You can achieve a large tight and defined drum sound, using our Carbon Drum Platform CDP.
Find out more
Do you want to solve your room acoustic problems?
There's no one size fits all when it comes to room acoustics.
Get your FREE personal room acoustics analysis by chief acoustics engineer Dennis Foley.
Start my FREE room analysis